Styling

Short

Med

Long

Cut & Finish
29
31
33
Gent, Cut & Finish
14
-
-
Blow Dry
16
18
20
Curly Blow Dry
-
22
22
Straightening
-
5
10
Shampoo & Set
20
20
20
Conditioning Treatment
-
10
15
Colour Enhancer
-
10
15
Hair Up/Party Hair
From 30
Bridal Hair
By Quotation
Technical

Short

Med

Long

Full Head Foils
50
55
60
Half Head
40
40
50
T Section
30
35
40
Regrowth Tint
32
32
32
Full Head Tint
40
40
50
Ombre/Balayage
From 45
Colour Glossing
From 35
Semi-Permanent
From 25
Perm
From 40
Straightening
From 150
Sit back relax let us look after you
At Hairs and Gracies we like to offer you something a little different. Come and indulge your scalp and your soul in 15 minutes of sheer relaxation. Let us deliver our expert touch to rejuvenate a tired or tight scalp, get your circulation flowing and leave you feeling fresh and invigorated, ready to take on any occasion. 
What's Included:  
15 minute massage
A cocktail of conditioning treatment
A Blow dry of your choice 
£50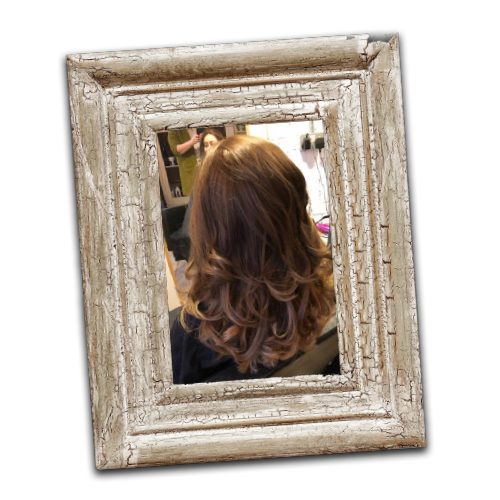 A grown out Balayage
COLOUR:- Using a Lightner and a developer, we created a balayage technique, then applied a toner afterwards for a see less blend. The maintenance is very low and you could get away with having this service done twice a year.
HAIR CUT:- Starting at the nape, we blunt cut the exterior, then layering the interior, perfect for blow drying the hair into curls
FINISHING PRODUCTS:- TIGI copyright heat protector spray, TIGI copyright multi-styling cream, TIGI copyright volume hair spray.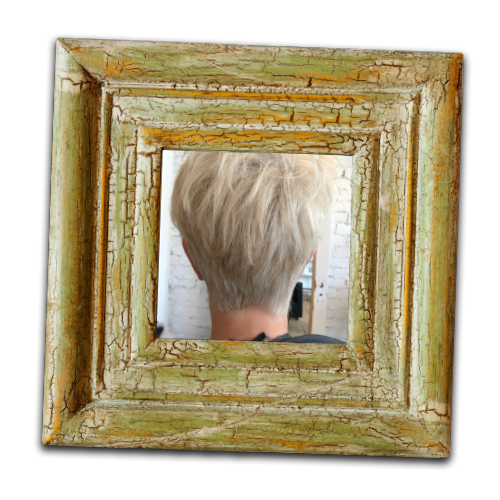 Short pixie cut
THE CUT:- Starting at the crown, we layered the hair by point cutting the sections horizontally, going down into the nape, following the shape of the head. Pivoting the sections around the head, following through into the sides of the head. On top we point cut into the layers, remembering to allow for extra length around the crown area.
FINISHING PRODUCTS:- Tigi copyright heat spray, TIGI copyright volume root spray. We started drying the hair using our fingers.
We then checked the cut over by scissor over comb at the nape, an around the ears. Slicing your scissors through the sides and fringe for a softer finish. Manipulating TIGI copyright texture putty throughout the hairstyle to create definition.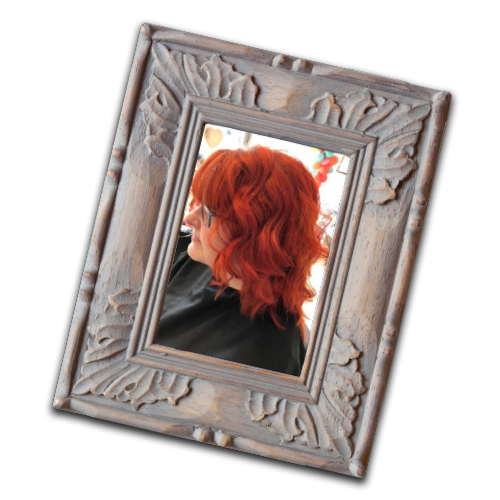 Vibrant Colours
COLOUR:- A vibrant copper using a clean first to remove any unwanted tones, going in with an intense copper and developer.
TREATMENT:- A blend of TIGI copyright smooth, Repair and shine was mixed into a base treatment to make the hair full of shine and vibrant leaving the hair feeling soft and energised.
HAIR CUT:- Layering the hair to fall softly around the face, leaving in a fringe.
FINISHING PRODUCTS:- TIGI copyright heat spray, TIGI copyright root volume spray, TIGI copyright oil infusion.
Using a round brush to dry the hair, then a curling wand for a defined curl.
Frequently Asked Questions
What is Tone on Tone Hair Colour?
It covers your hair, preserving the same colour. Less damaging to the hair and a more natural regrowth.  It is best for boosting your hair's shine, giving it luminous highlights or getting back a colour which has tarnished. 
What are different types are of highlights?
You can go for full head of highlights to a scattering head of highlights. Contouring highlights are very popular at the moment as it frames your face.
What blow drying options do you do?
We love a bouncy blow dry for those nights out which can pin curled in the morning for a lasting effect for going out in the evening. Finger drying is a new technique to get that perfect natural beach wave hair. Perfectly straight still a favourite amongst our clients for that lasting hair salon look.
What hair treatments do you recommend?
We have treatment for all conditioned hair. For fine limp hair we recommend Tigi copyright repair & for dry hair we recommend Tigi Copyright Repair & Shine. To get your hair back to virgin form we recommend Tigi Copyright SOS treatments we have had amazing results with our clients.
Specialising in Bridal Hair
My hero:- Patrick Cameron
I decide to start specialising in Bridal in which I went on a number of courses, my favourite was Patrick Cameron, my hero. Patrick knows everything there is to know about hair up. I love working with hair to style it into harmonious curls, sophisticated pleats, rock chic treasles, or funky plaits, glamorous barelle curls.
A consultation again is the key, I would ask the bride to sum up there look, glam sophisticated, rock chick etc…. I would ask for a peep at the address, Then I would create a bespoke look for my bride. We then would do a time plan working back from the BIG DAY an fit appointments in accordingly. I am so happy to say that I was Orsett Halls bridal hairdresser, along with other wonderful Venues that I would visit. 

Morag is a wonderful talented person. I'm always thrilled with my hair. It's never looked so good, even better I've had so many great comments. People are always asking for her telephone number! I've seen lots of her Brides now as our paths have crossed professionally on many occasions, the feed back from all the brides has been exceptionally positive, no doubt you'll always be a very busy lady. Good luck & love, along with many thanks.
– Kerry Ann Petter –
Make up Artist
I didn't know I had so much hair, it looks amazingly glam. It's so great to be pampered, thanks for making me look great. xx
Morag, thank you for making my hair look so amazing. It's beautiful. What talent you have.
Morag, thank you for making my hair look so amazing. It's beautiful. What talent you have.
Thanks for making my morning so calm, I felt and looked fab. You make a great babysitter as well!!
Morag thank you so much for my transformation, your fantastic, I'll be booking you again for definite. x
Thank you so much Morag we couldn't have asked for anything more, the hair is gorgeous and the panics are gone, the remedy was a miracle worker! (Bach, Nelsons Rescue Remedy) THANK YOU SO MUCH. I love it and I promise I will not fiddle with it all day long. Thanks! xx
Thank you for helping me look lovely today. You've been great. x
– Jo Richards  –
Claire's chief bridesmaid
Lovely hair, loved it thanks.
Great hairstyle, really good, really liked it, very stylish!
Thank you SO much, we all looked wonderful. My sons girlfriend said upstairs 'Isn't she lovely' and you were.
We all really enjoyed having our pampering session, looked really beautiful!
Enjoyed every bit of the day getting ready.
Thank you so much Morag, you have done a stunning job, we couldn't have done it without you, I'll be in touch soon! Lots of love
Thank you so much for everything you have done to make the morning so relaxing and making us all feel wonderful.
Thank you so much Morag, you have done a stunning job, we couldn't have done it without you, I'll be in touch soon! Lots of love
Morag Brilliant hair! Thank you for all your hard work the bride looks amazing and will have a fantastic day which you were part of thanks a bunch. xxx